The Guardians John Grisham Audiobook
Keith Russo, a young lawyer from the small Florida town of Seabrook, was shot dead at his desk late one night while working late. The assassin left no evidence. There were no witnesses, and no one with a motive. However, the police were quickly suspicious of Quincy Miller, a young Black man who had previously been a client of Russo's.
Quincy was tried, convicted, and sentenced to death. He was imprisoned for 22 years despite maintaining his innocence. However, no one was paying attention. He did not have an outside lawyer or advocate. In desperation, he writes to Guardian Ministries, a small nonprofit run by Cullen Post, an Episcopal minister and lawyer.
Guardian only accepts a limited number of cases of innocence at a time. Cullen Post travels across the country fighting wrongful convictions and defending clients who have been overlooked by the system. But Quincy Miller gives him far more than he bargained for. People with power and ruthlessness murdered Keith Russo, and they do not want Quincy Miller to be exonerated.
They assassinated one lawyer twenty-two years ago, and they will assassinate another without hesitation.
#TheGuardiansAudiobook #JohnGrishamaudiobook #TheGuardians #JohnGrisham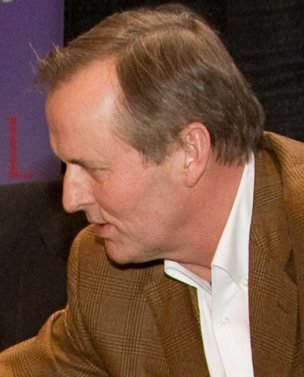 John Grisham (born February 8, 1955, in Jonesboro, Arkansas, United States), is an American author, attorney, and politician whose legal thrillers frequently topped best-seller lists and were adapted for film. Grisham went on to become one of the best-selling authors of modern fiction.
Grisham grew up in the Mississippi town of Southaven. He practiced law and served as a Democrat in the Mississippi state legislature from 1984 to 1989 after being admitted to the Mississippi bar in 1981. Grisham then took three years to write his first novel, A Time to Kill (1989; film 1996), which deals with the legal, social, and moral ramifications of a Mississippi Black man being tried for the murder of two white men who raped his 10-year-old daughter. Despite favorable reviews for its well-crafted dialogue and sense of place, the novel did not sell well.
With his next novel, The Firm (1991; film 1993, TV series 2012), Grisham vowed to «take a naked stab at commercial fiction.» The novel is about a law school graduate who is seduced into joining a Memphis law firm that turns out to be a front for the Mafia. The sale of the film rights sparked a bidding war for the publishing rights, and within weeks of the book's release, it was on The New York Times best-seller list, where it remained for nearly a year, allowing Grisham to give up his law practice and relocate to a farm in Oxford, Mississippi, with his family. Meanwhile, A Time to Kill, which was reissued in paperback, sold over three million copies.
In only three months, Grisham completed his third novel, The Pelican Brief (1992; film 1993), about a female law student investigating the assassinations of two Supreme Court justices. By March 1993, there were 5.5 million copies in print. The novel's film rights were sold for more than $1 million. Another novel, The Client (1993; film 1994), eschewed suspense in favor of humor and slapstick energy. Critics almost unanimously agreed that the plot, which revolved around an 11-year-old boy who uncovers a mob-related murder plot, seemed tailor-made for the screen. Indeed, the novel's film rights sold for $2.5 million, while the novel itself sold 2.6 million copies in 15 weeks. Grisham's success continued with titles such as The Chamber (1994; film 1996), The Rainmaker (1995; film 1997), The Runaway Jury (1996; film 2003), and The Testament (1996). (1999).
Grisham took a break from his formulaic legal thrillers in 2001 with A Painted House (television film 2003), a story about a farm boy from rural Arkansas who discovers a troubling secret in his small town. Other nonlegal novels that followed were Skipping Christmas (2001; filmed as Christmas with the Kranks in 2004), Bleachers (2003), Playing for Pizza (2007), Calico Joe (2012), and Sooley (2013). (2021). Camino Island (2017) and Camino Winds (2020) are crime thrillers about a female writer.
John Grisham, on the other hand, continued to write legal fiction, with The Summons (2002), The Last Juror (2004), The Appeal (2008), The Litigators (2011), The Racketeer (2012), and Gray Mountain (2014) among his later works. Grisham returned to the racial politics that drove the events of A Time to Kill in Sycamore Row (2013), focusing on the lawyer from that book, Jake Brigance. The Whistler (2016) is about judicial misconduct, while Rogue Lawyer (2015) follows the exploits of a criminal defense attorney who enjoys taking on seemingly hopeless cases. The Rooster Bar (2017) follows three indebted law students who discover that their school and student-loan bank are both owned by a questionable Wall Street investor. Later legal thrillers by Grisham included The Reckoning (2018), about a decorated World War II soldier who murders a pastor after returning to Mississippi, and The Guardians (2019), about a lawyer attempting to exonerate a murderer. Grisham continued the story of Jake Brigance, who defends a teen accused of murder in A Time for Mercy (2020).
His first nonfiction book, The Innocent Man: Murder and Injustice in a Small Town (2006), delves into a 1982 murder case that resulted in the wrongfully sentencing of two Oklahoma men to death row. Grisham released the short-story collection Ford County in 2009. The following year saw the release of Theodore Boone: Kid Lawyer, the first in a series of young-adult novels. The sequels were Theodore Boone: The Accused (2011), Theodore Boone: The Activist (2013), Theodore Boone: The Fugitive (2015), Theodore Boone: The Scandal (2016), and Theodore Boone: The Accomplice (2017). (2019).
DISCLAIMER: This website contains Amazon affiliate links, which means that if you click on one of the product links, we will receive a small commission.
Duke Russell is not guilty of the unspeakable crimes he was convicted for. Nonetheless, he is scheduled to be executed for them in one hour and 44 minutes. As always, during these dreadful nights, the clock seems to tick faster. As the final hour approaches, I've suffered through two of these countdowns in other states, one went full cycle and my man uttered his final words. The other was waived off in a miracle finish: tick away.
It's not going to happen not tonight anyway. The folks who run Alabama may one day succeed in serving duke his last meal before sticking a needle in his arm, but not tonight he's been on death row for only nine years. The average in this state is 15. 20 is not unusual. There is an appeal bouncing around somewhere in the 11th circuit in Atlanta and when it lands on the desk of the right law clerk within the hour, this execution will stay duke, will return to the horrors of solitary confinement and live to die.
Another day he's been my client for the past four years. His team includes a mammoth firm in Chicago that has committed thousands of pro bono hours and an Annie death penalty group out of Birmingham that has spread pretty thin four years ago when I became convinced he was innocent. I signed on as the point man currently I have five cases, all wrongful convictions, at least in my opinion, I've watched one of my clients die. I still believe he was innocent. I just couldn't prove it in time.
One is enough for the third time today I enter Alabama's death row and stop at the metal detector blocking the front door where two frowning guards are protecting their turf. One holds a clipboard and stares at me as if he's forgotten my name since my last visit. Two hours ago, post, Cullen post, I say to the dunce for duke Russell: he scans his clipboard as if it holds vital information, finds what he wants, and nods to a plastic basket on a short conveyor belt. In it, I place my briefcase and cell phone same as before, watching belt. I ask like a real smart ass.
No, he grunts with an effort I stepped through the detector to get cleared, and once again an innocent lawyer manages to properly enter death row without weaponry. I grabbed my briefcase and cell phone and followed the other guard down a sterile hallway to a wall of bars. He nods switches clicking clang the bar slides open and we hike down another hallway trudging deeper into this miserable building around the corner. Some men are waiting outside a windowless steel door. Four are in uniform two in suits.
One of the latter is the warden. He looks gravely at me and steps over got a minute, not many. I reply. We move away from the group for a private chat. He'S not a bad guy just doing his job, which he's new at and thus he's never pulled off an execution he's also the enemy and whatever he wants.
He will not get from me. We huddle up like pals and he whispers. What'S it look, like I glance around as if to evaluate the situation and say gee, I don't know, looks like an execution to me. Come on post. Our lawyers are saying it's ago.
Your lawyers are idiots. We'Ve already had this conversation come on post. What are the odds right now? 50 50. I say lying this puzzles him and he's not sure how to respond.
I'd like to see my client, I say sure he says louder as if frustrated he can't be viewed as cooperating with me, so he storms off the guards step back as one of them opens the door inside the death room duke is lying on a cot with His eyes closed for the festivities. The rules allow him a small color television, so he can watch whatever he wants. It'S on mute with cable news giddy over wildfires out west. His countdown is not a big story.
Price: (as of - Details) To calculate the overall star rating and percentage breakdown by star, we don't use a simple average. Instead, our system considers things like how recent a review is and if the reviewer bought...
leer más
Price: (as of - Details) To calculate the overall star rating and percentage breakdown by star, we don't use a simple average. Instead, our system considers things like how recent a review is and if the reviewer bought...
leer más
Price: (as of - Details) To calculate the overall star rating and percentage breakdown by star, we don't use a simple average. Instead, our system considers things like how recent a review is and if the reviewer bought...
leer más
Please follow and like us: